ReCA's Coaching Project utilizes a distinct niche in that it is a peer-based system and was designed primarily for the participants' transition period to society. The organization is led by successfully restored citizens who intimately understand the challenges and fears that their participants face.
With this understanding, we are uniquely positioned to build rapport and facilitate the discovery of their path through obstacles like the ones we encountered and overcame. Perhaps the single greatest asset that the team possesses would be that participants can relate to us through common experiences, and therefore they allow themselves to open up answer the questions we posit in order for them to dig deep within themselves to succeed in life.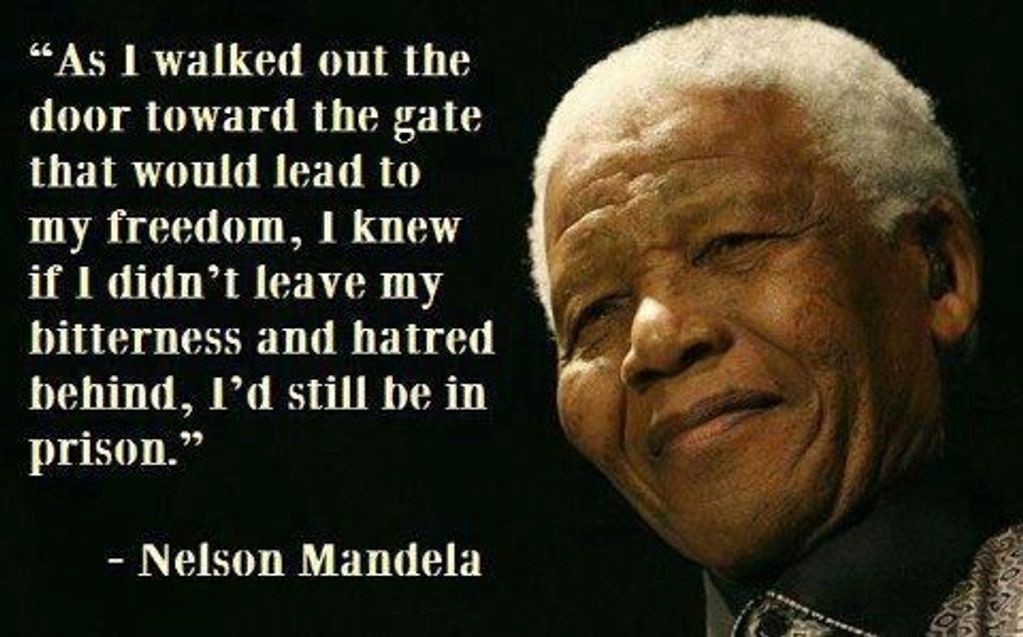 Managment & Organization
Our peer facilitators are highly trained and extremely skilled life coaches, facilitators, and community leaders. These "restored citizens" have chosen to invest their wealth of knowledge, skills and experiences into transforming entire communities, one group at a time. Our structure optimizes our facilitators' shared experiences, having successfully navigating the criminal justice system and reintegration process themselves
FACULTY COACHES & FACILITATORS
Michael Talley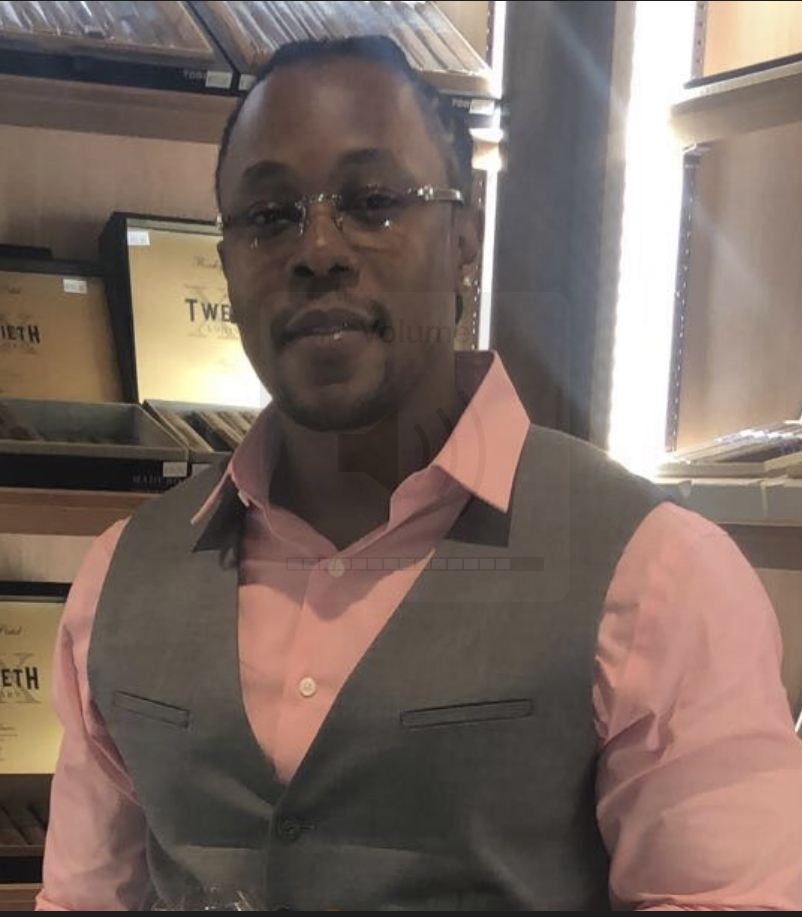 Mike Talley is certified as a Master Life Coach through the (ILCT) Institute for Life Coach Training…
show more
During his time in prison, Mr. Talley along with fellow peers, co-created the training program and instituted it as an aspect of the FCI McKean Reentry Team. This institution stands alone as the only institution in the country that offers this program. While imprisoned he became certified as Offender Workforce Development Specialist. He has paired his Bachelor's Degree in Sociology from Norfolk State University along with his other training's to help men become better individuals and to take full control of their lives by creating a life vision for themselves. Mr. Talley has presented before Drexel University's 25th Forensic Rights and Treatment Conference.
show less
Jamar D. Williams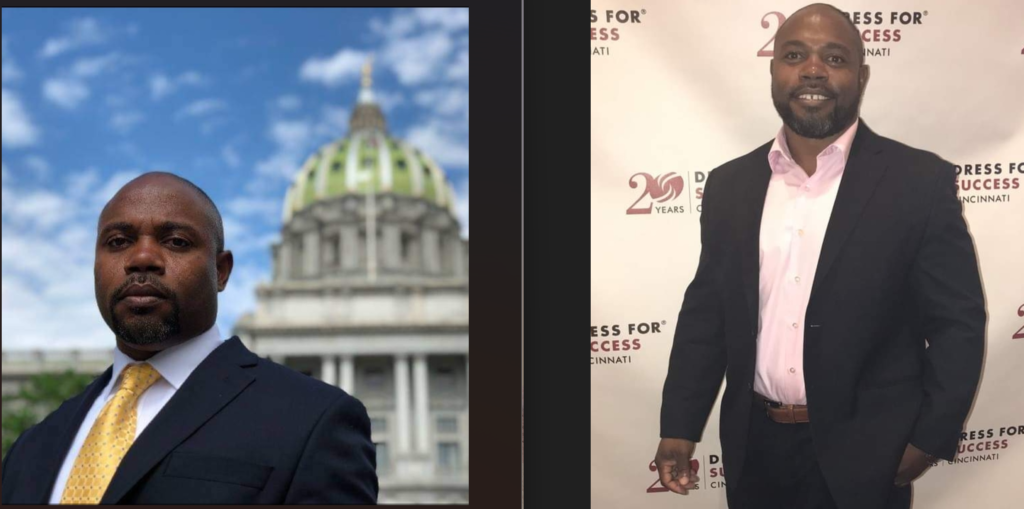 Jamar D. Williams, who was sentenced to 5 years in federal prison, has been released for nearly 13 years…
show more
Since being released, he received formal training to earn an Associate's Degree in Accounting as well as his Enrolled Agent Licensure from the IRS. While working in public accounting for 7 years, he began to see that change was needed in the re-entry process. This personal revelation prompted him to reach back into the prison system. Mr. Williams began as a mentor in the Allegheny County Jail (ACJ) with Foundation of Hope. He later launched into working as a co-facilitator for the Parenting and Relationship classes for the men and women housed in the Re-entry Program at ACJ and subsequently a case manager of the same. Mr. Williams presents on the subject matter of prison re-entry at national, state and local levels, educating the public while providing hope to those imprisoned. He is also a motivational speaker and trainer with the Department of Corrections. He has Leadership Training through Pittsburgh Leadership Foundation and the City of Pittsburgh Civic Leadership Academy coupled with training as an Offender Workforce Development Specialist, Reentry Employment Specialist and most notably Institute for Life Coach Training.
show less
Jay Pimble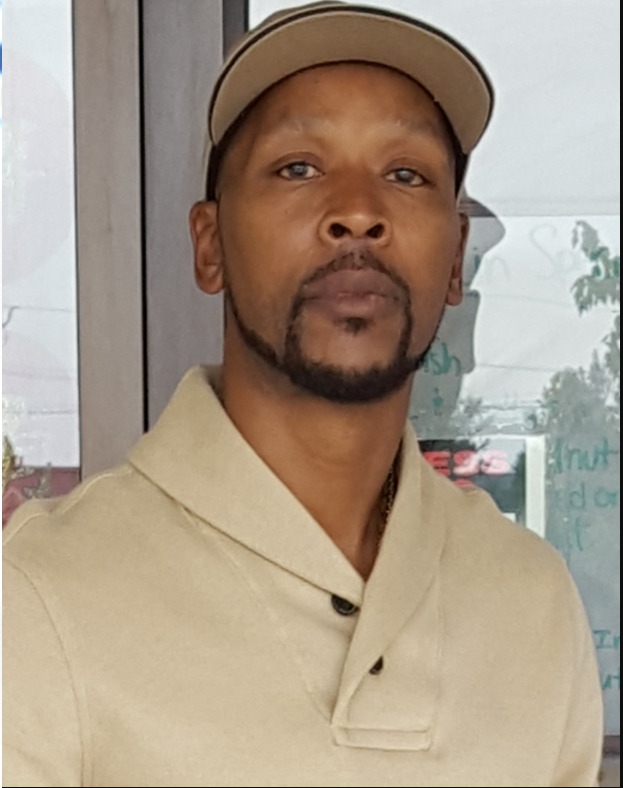 Jay Pimble is an artful Life Coach with professional certification through the Institute for Life Coach Training…
show more
As the owner of Jay Pimble's Coaching and Mentoring Services, he offers relationship coaching, health and wellness coaching, general life coaching, career coaching, and peer recovery coaching. He is currently preparing for accreditation to the International Coach Federation, the world-leading professional association for life coaching. Jay is an active facilitator for the Alternative to Violence Project in Maryland. This project focuses on non-violent solutions, despite us being in such a violent day and time for incarcerated men and women in the Brockbridge Correctional Facility in Jessup Maryland.  He is passionate about results, believing that the "coach approach" is the best way to get those results. His motto is: "JayPimblecoaching.com" is where the light bulb turns on."
show less
Shane Falwell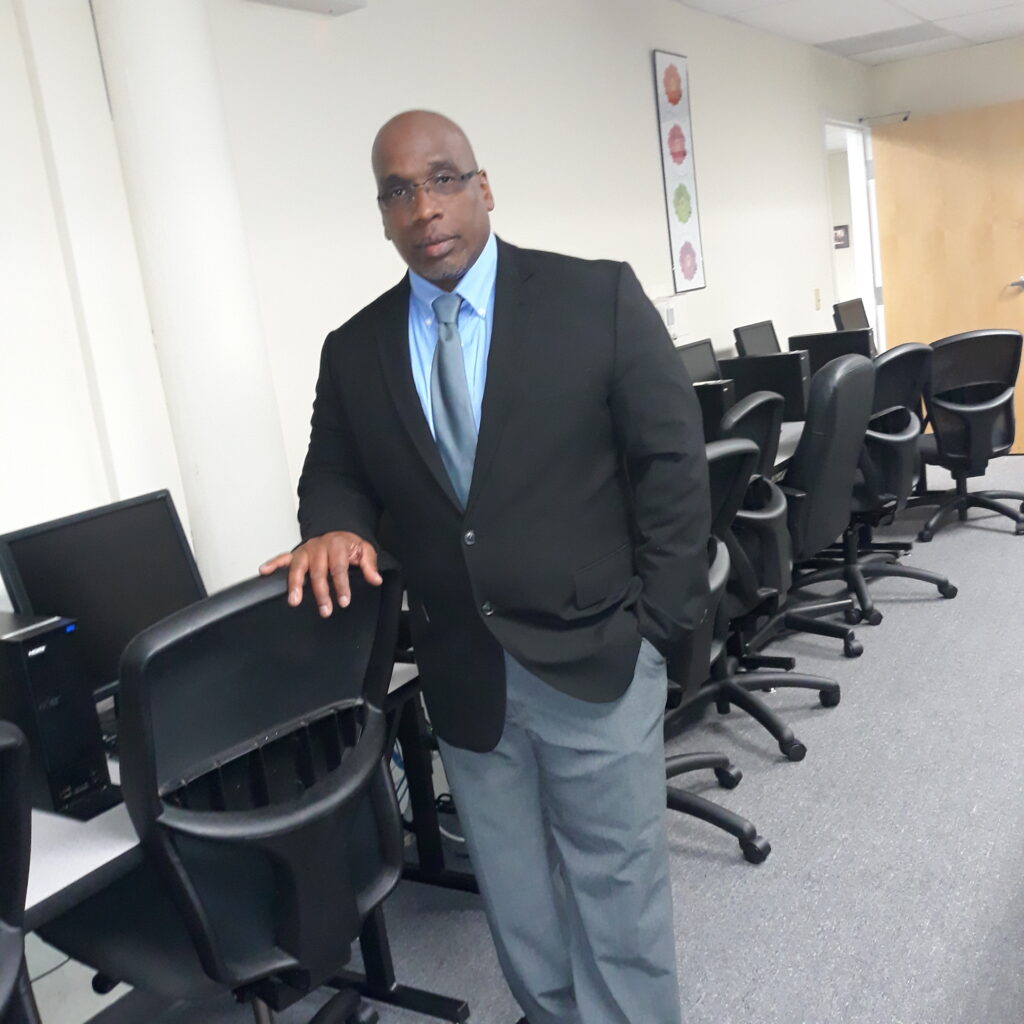 Shane Falwell specializes in Re-entry/Career-Coaching and Consultation for the people who are deemed hard-hires and newly released individuals…
show more
He is a Certified Coach through The Institute for Life Coach Training. Mr. Falwell is also a Certified Career Development Specialist through the Pennsylvania Department of Labor and the founder of The M.A.R.C.U.S. Group, which is a non-profit organization geared towards the development of a well-rounded transition from good-to-great for the individuals who want to take their lives to the next level of greatness. He is also the Director of Curriculum Development for "SELF", a non-profit organization geared on helping newly released female offenders in the Lehigh Valley area. Mr. Falwell has an intensive background with working with men in an institutional setting by designing curriculum and facilitating thinking and behavior modification classes such as "Victim Impact", "New Beginnings", "Thinking for a Change", "Parenting Classes from the Inside", "The Inside-Out Program" with Dr. Tony Gaskew, Professor at University of Pittsburgh at Bradford campus. He also has 8 years of experience running a Career Resource Center and job readiness classes as well as job fairs. Mr. Falwell strives to develop a unique and caring relationship/partnership with each client because he believes that is the best way to help stimulate growth and development.
show less
Jason O'Malley, Life Coach and Facilitator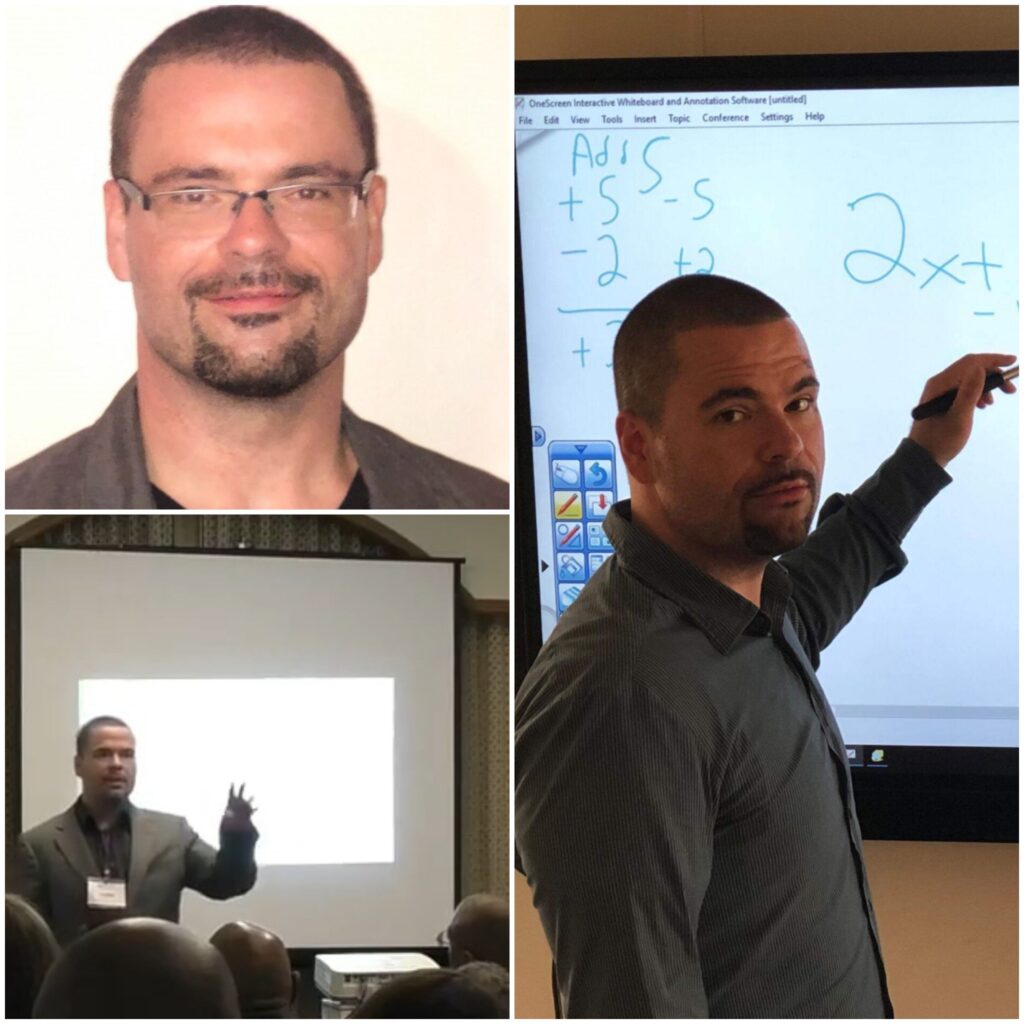 Jason O'Malley is a life-long learner and educator who has taught mathematics for over twenty years…
show more
While his mother was his first adult student, as he helped her to get her G.E.D. when he was 15 years old, most of his experience comes from teaching men during his incarceration. Mr. O'Malley has over ten years of experience facilitating various classes and has been certified under three different facilitator training systems: 1) Alternatives to Violence Project (AVP); 2) Offender Workforce Development Specialist (O.W.D.S.); and 3) Facilitator Awareness and Competency Training System (F.A.C.T.S.). 
Mr. O'Malley received his training as a life coach from the Institute for Life Coach Training. Utilizing the skills developed during his training, he worked with a team of incarcerated peers in creating and facilitating a system of classes—the Core 4 as well as H.O.P.E. and F.A.C.T.S.—that helps participants live more intentionally in becoming their best selves while reaching their highest aspirations. Not only is Mr. O'Malley a part owner of ReCA, he also owns his own life coaching business called BridgeGap LLC—where he specializes in academic coaching.
More recently, Mr. O'Malley worked on a National Science Foundation-funded project led by Princeton 's Prison Teaching Initiative and Education Development Center (EDC) to help map the carceral and re-entry systems in order to develop and implement effective S.T.E.M. programming for the incarcerated and formerly incarcerated. He also worked with EDC to become certified and earned a badge in immersive mathematics. Mr. O'Malley was nominated by Sue Kastensen, founder and operator of Fair Shake – a nationally recognized re-entry organization, for a "Changing the Narrative" award for his work in being the difference he wants to see in the world.
show less
Christopher Colon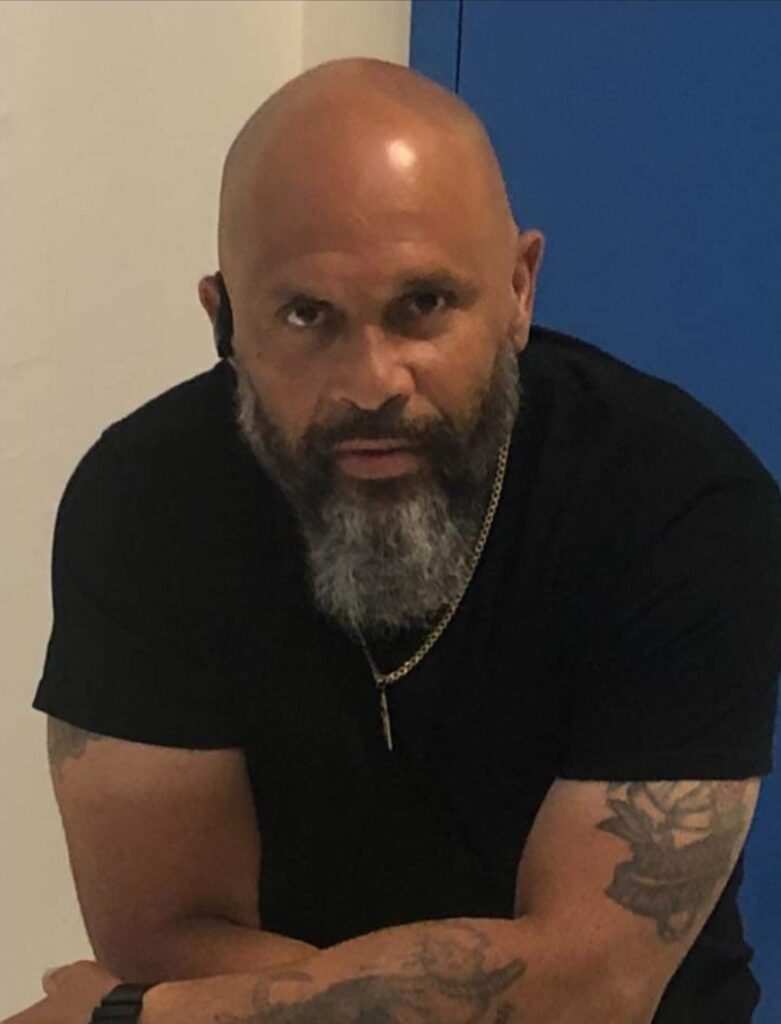 Christopher Colon is one of the original life coaches that was honored by taking the certified life coaching program from the Institute for Life Coach Training (ILCT)…
show more
He is using this training to get totally involved and start helping others in any way he can. Chris is involved with the Re-entry Coaching Academy (ReCA) to put his skills and passions to work. He just got released from the Federal prison after 27+ years and has been back in the free world since June 24th of this year (66 days to date). He's been there and done it all. Mr. Colon is 120% committed and is known as a perfectionist, persistent, energetic, resilient, focused on excellence, creative, tenacious, intuitive, optimistic, and noble with integrity, and sincerely thankful for the life he's creating. Chris definitely walks the talk. Since he's been out, Mr. Colon has attained his driver's license and his motorcycle permit as well as bank accounts and a job. He's a Certified Life Coach and was an adjunct professor with the University of Pittsburgh at Bradford for an inside out class that he was privileged to co-teach with two of his peers. Chris holds three Department of Labor Apprenticeships: two for Quality Assurance and one for Career Technician, and he's a published author. Mr. Colon's main objective is to use his tools for the youth and those who were incarcerated and that want a better life re-integrating back into society. He often says, "the door is always open and please come in if I can assist you in anyway."
show less
Kevin N. Tyler, Sr., MBA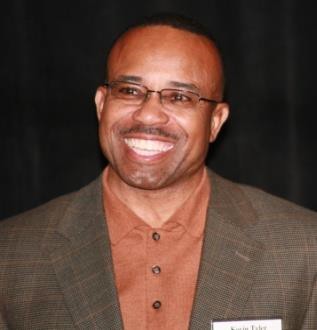 Kevin N. Tyler, Sr. is an experienced Executive Director and Business Professional with over 30 years of experience in both the private and public sectors…
show more
He currently serves as the Executive Director of the Re-entry Coaching Academy (ReCA). Under Kevin's leadership ReCA is developing business opportunities in new markets, establishing strong client centered partnerships, and making significant strides towards establishing a foothold in several communities across the United States.
Prior to leading ReCA Kevin served as the Executive Director of Tuerk House, a residential treatment facility in West Baltimore. Kevin also served as the Board Chairman of Total Health Care, Inc. Total Health Care is the largest minority operated Federally Qualified Health Center (FQHC) in Maryland. His three year career as Board Chairman was highlighted by his strong commitment to eradicating health disparities created by a lack of access to care. This commitment was instrumental in his leading the efforts to merge Total Health Care and Tuerk House to create an integrated continuum of care. In addition to chairing the Board at Total Health Care he has worked for Fortune 500 companies as a professional manager and financial analyst. He served as President of the Board of Directors of Community Solidarity (grassroots community service organization in Hagerstown Maryland) as well as the Executive Director of the Northeast Youth Association (non-profit corporation serving the Northeast community of Baltimore Maryland). He has also served on the Board of Directors for the Boy's and Girl's Club of Washington County and successfully managed the corporate giving program at a Fortune 500 Company. In addition he spent five years serving as the Executive Director of the Mary Harvin Transformation Center Community Development Corporation at Southern Baptist Church in Baltimore. He has appeared on Baltimore's Comcast Cable networks Local Edition, worked with the Mayor's Office for Children, Youth, and Families on youth mentoring, Baltimore City's Police Athletic League on after school programming and Loyola College on academic enrichment programming.
Kevin was born in Baltimore, Maryland. His father was a veteran of the US Army which necessitated that his family move to different parts of the country as his father's service obligation was being fulfilled. During his formative years he spent time in Juneau Alaska, Anchorage Alaska, and Bloomfield Connecticut. These experiences along with the diverse environment in which he was raised sparked his initial interest in community service. After leaving the Army Kevin's father worked for an organization called The Community Action Agency based in Baltimore Maryland. He also was one of the founding members of the Poets Athletic Club before moving to Connecticut to take a position as the Director of Equal Employment Opportunity (EEO) for a major insurance company.
Growing up observing his father's active participation in these organizations had a profound effect on Kevin and his beliefs regarding community service. So it was these early lessons in life that sparked his intense interest in serving. This coupled with his exceptionally strong background in business management and organizational development has led to Kevin's vision of serving and strengthening communities through the use of best business practices that will lead to environments where self-determination and self-actualization are encouraged and excellence is the standard of measure.
show less
AFFILIATE COACHES AND FACILITATORS
Anthony Boyd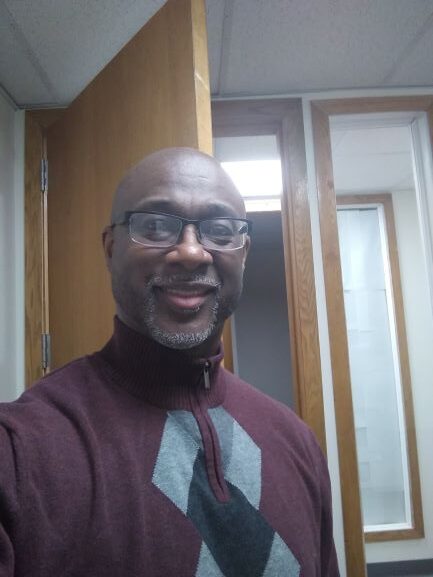 Anthony Boyd is a Re-Entry Consultant/Life Coach who provides services to businesses and organizations that help returning citizens improve their lives through life-restoring opportunities in order that they may receive healing, elevation, respect, and optimism…
show more
A returning citizen, Anthony started his consulting/coaching business in 2016 to help businesses, organizations, and other returning citizens better understand the challenges and difficulties they will face upon release from prison. Prior to consulting/coaching, Anthony spent 18 years as a teacher's aide, tutor, mentor, and facilitator. Today Anthony offers a wide range of programs and services – individual/group coaching, to workshops and motivational speaking. Along with the above-mentioned accomplishments, Anthony has also been involved in a variety of programs: Veteran Business Development Course: (Business Plan development, market research, etc.); Military History Course: (Studied Leadership Principles); Peer Facilitator Training; Victim Impact Adjunct Professor with the University of Pittsburgh @ Bradford (UPB): (taught a criminal justice class called Just Mercy, alongside Dr. Tony Gaskew; The head of Criminal Justice Department @ UPB); Teacher's Aide Apprenticeship Program; Computer Education Technology-Computer Refurbishing, and Business Education Technology. He has an A.A.S. degree in Computer Information Systems/ Business Administration from Jordan College, and he is a Certified Coach through the Institute for Life Coach Training.
show less
Charles Woods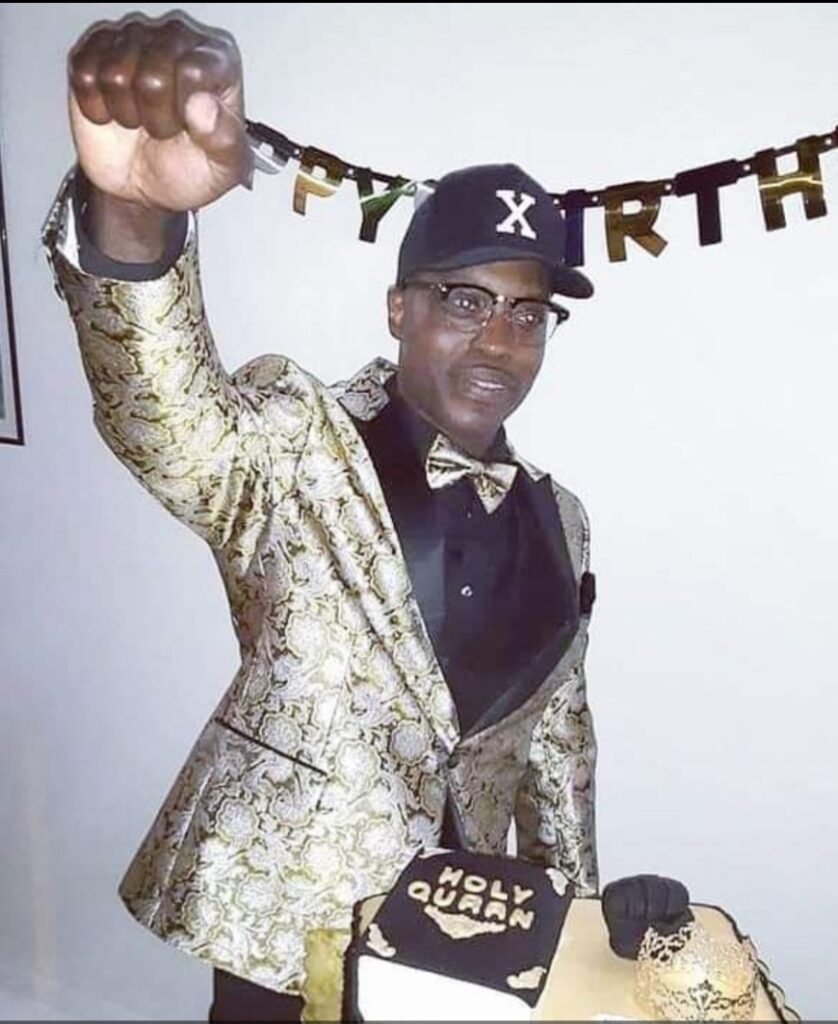 Charles Woods served 20 years of a 30-year sentence in federal prison. He was released in July 2019…
show more
During his time in federal prison, He was given a great opportunity to become a Life Coach by the love shown by Dr. Ellen Ritter of the Institute for Life Coach Training. He is also a certified paralegal, an offenders' workforce development specialist, and has a host of other certificates in a range of subject matters. Mr. Woods focuses on social equality and civil rights activism, motivational speaking, and uplifting the youth. He seeks to empower people with the belief that no matter how dark your path gets in life, there is always light present. Contact Charles by the following: Phone: 715-487-5670; Email: [email protected]; Instagram: @lifecoach_cw for Daily Motivational Quotes; YouTube: Life Coach CW.
show less
Vince King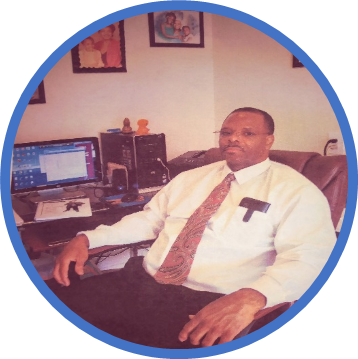 Vince King was raised in Detroit, Michigan. He transformed his life while serving a life sentence for a federal drug crime in the 1990's…
show more
After serving 21 years, that sentence was commuted by President Barrack Obama, and Vince was released. Believing that a lack of information is what led to that negative life event, Vince worked hard while incarcerated to feed his mind and educate himself. He received multiple certifications such as Associate of Science in Business Management, as a Life Coach, an Apprenticeship For Office Manager, and a certificate in Business Planning. And with that effort, he obtained incredible growth and development, which lead to a passion to help other men similarly situated. To that end, Vince has worked as a Reentry Program Supervisor, Office Coordinator/Transition Coach, and a Procurement/Office Clerk. Vince has been involved in reentry for over 10 years now. He is the proud founder and owner of "Reentry Network Solutions", where the lessons of that past are now a marketable expertise utilized to help Returning Citizens successfully reintegrate back into our communities through the "P.O.L.I.S.H.E.D. Life Skills Course & the "Getting It Right" Mentoring Program" An Articulate public speaker, Vince has done multiple Reentry Presentations for the Federal Bureau of Prisons, Federal Probation Office and the Michigan Department of Corrections. He has an extensive working relationship with multiple Non-Profit Partners where he provides Mentor Training, Transition Coaching, Program Facilitation and even Document/Content creation.
show less
Keith James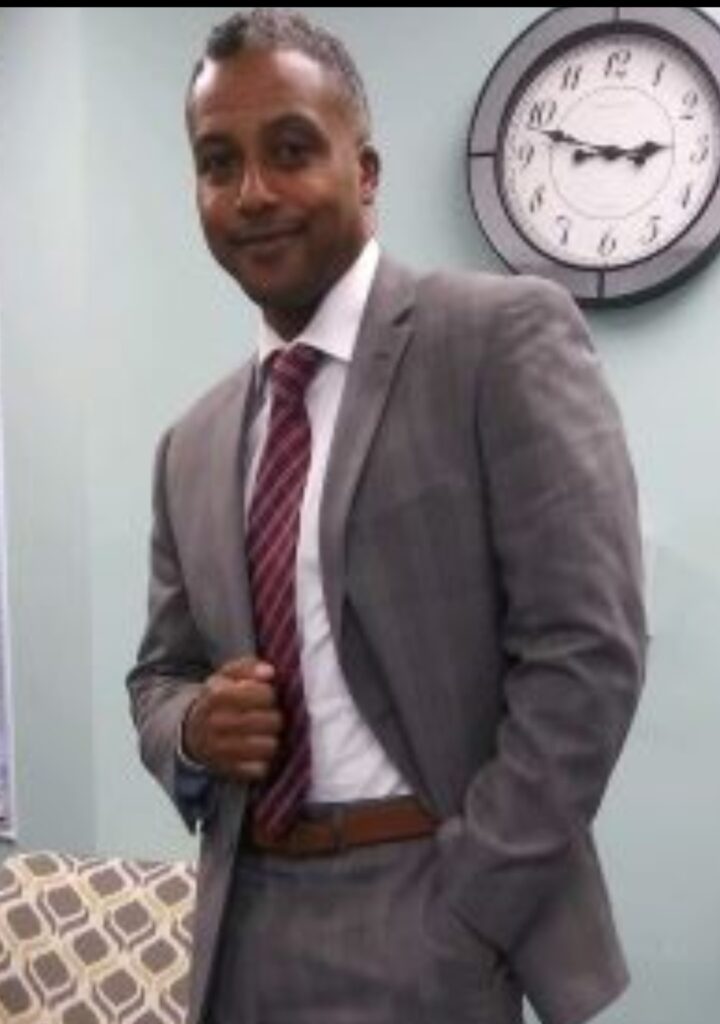 After living that often undiscussed "School-to-Prison Pipeline" lifestyle, Keith M. James Sr. gave over 14 years of his life to the federal prison system…
show more
Fortunately, and only by the grace of God, Mr. James was exposed to a very unique group of men, who completely changed the trajectory of his life, on a prison farm in Northwestern Pennsylvania.  
Today, Mr. James, as a result of the immersive training he received from and with that unique group of men, with the support and guidance of The Institute for Life Coach Training, will be releasing from the federal residential re-entry center in Baltimore Maryland on Monday September 14, 2020 (the day before this summit) having already achieved the following accomplishments: 
Mr. James, as a Certified Coach is building his Life Coaching company and brand Carpe Diem Coaching with a current client base of 10 highly motivated professional clients; as the Behavioral Health Programs Manager at Therapeutic Wellness Services, Inc, he manages the PHP, IOP, and OP care-level Substance Abuse Programs; manages the Supported Employment Program in partnership with Maryland's Department of Rehabilitative Services; and manages the Transitional Residential Housing and Temporary Emergency Housing Programs. 
Mr. James also sits on the board as one of the founding members of the Minority Human Services and Healthcare Alliance (MHSHA), which advocates for minority human services and healthcare sector businesses, professionals, leaders, and the communities they serve, as well as sits on the board of the NPO, Empowered, Inc., whose mission is to aide in the empowerment of persons and communities that have been disempowered by traumatic experiences. 
Mr. James' pet project is the comprehensive re-entry program, Paradigm Shift, which he and his team are working diligently to develop and anticipate its commencement of services to begin in the fall of 2021. This will be the culmination of all of his Post Traumatic Growth as he creates a system that will use a "Coach Approach" to partner with returning citizens in the transitional process of designing and subsequently living into the lives they REALLY REALLY want!! 
Also, it must be noted, the passion behind all of the work that Mr. James has and continues to do is his drive to create the best possible quality of life for his 6 children, 3 grandchildren, and his 92-year old father to whom he is the primary caregiver.
show less